The sport of 3 Gun shooting is fairly new to the TRGC but there are a number of our members who are fired up about it ( pun intended )
Our season is getting underway and we are off to a great start with lots more new people getting into the sport.
We have gained three great sponsor's for this years matches who have donated loads of great prizes. We want to give a big thank you to Wanstalls, DS Tactical and Joint Force Tactical.

NW3G Match 2 V2

2017 Schedule
Preseason Terrace Season (6 match season)
Not Series Related Oct 29 Smithers (Zombie Match)
With Joint efforts from the Terrace club members and the Bulkley Valley Rod and Gun Club we are alternating matches between clubs so hopefully northern members can participate in six or seven matches in the 2017 year.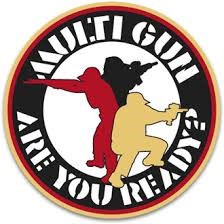 Get ready for a new 3 gun series 2017. This series will comprise of six matches between two clubs Terrace and Smithers. We will be running all five divisions using 3 Gun Nation rules. Points per match will be awarded based on your percentage in the division shot. Registration for the series is $25 individual and $50 for a two-man team. For those not interested in the series, you may still participate in the matches. Registration for the matches will be found on practiscore soon. Want to sign up or need more information, you can contact me at twbowker@hotmail.com.
Trev Bowker
Series Director
We are always looking for volunteers if you can come and help out.